Additional Information
Building the legacy of Ebola: Survivors, health systems, and a blueprint for research and development
Featured publications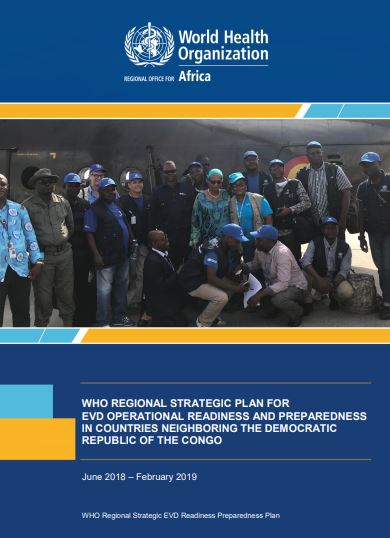 On 3 May 2018, the Provincial Health Division of Equateur, Democratic Republic of the Congo (DRC) reported 21 cases of fever with haemorrhagic signs including 17 community deaths in the Ikoko-Impenge Health Area in this region. The Ministry of Health in Democratic Republic of Congo (DRC) notified WHO Country Office of Ebola Virus Disease (EVD) outbreak in Bikoro health zone, Equateur province on 8 May 2018. As of 2 June 2018, there are a total of 53 cases (37 confirmed, 13 probable, 3 suspect) with 25 deaths.
The ongoing outbreak poses a significant risk of spread to countries neighbouring the DRC. On the basis of proximity to the current outbreak and the current capacity of the health system to cope with EVD, WHO has prioritized 9 countries neighbouring DRC.
The recommendations of Preparedness Support Team missions, results of EVD Preparedness checklist and the Joint External Evaluation (JEE) have been taken into account in identifying gaps in 7 countries out of 9. JEE has not been carried out in ROC and CAR where the outcome of EVD preparedness checklist was used to underscore the priority actions of preparedness.