Biography
Dr Matshidiso Moeti
Regional Director
Dr Matshidiso Moeti, from Botswana, is the first woman to be elected as WHO Regional Director for Africa. Over the past five years, Dr Moeti has led the transformation of WHO in Africa to ensure the Organization is accountable, effective and driven by results.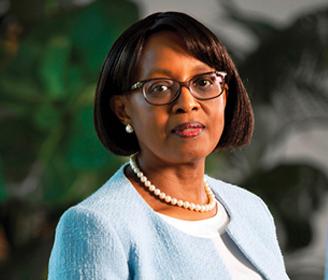 Transformation Agenda
The Transformation Agenda of the World Health Organization Secretariat in the African Region is a vision and a strategy for change aimed at facilitating the emergence of the WHO that the staff and stakeholders want.
It is a result of consultations with staff members within and outside the WHO African Region, and stakeholders from outside the Organization. The Transformation Agenda covers four focus areas:
pro-results values
smart technical focus
responsive strategic operations
effective communications and partnerships