Government of Mali and WHO announce the end of the Ebola outbreak in Mali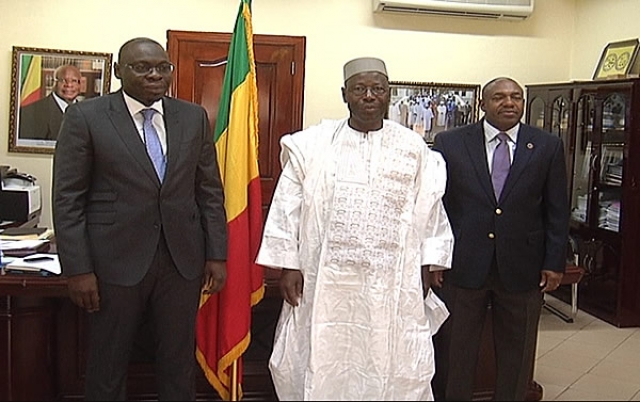 Bamako, 18 January 2015 - Malian authorities and the World Health Organization (WHO) today announced the end of the outbreak of Ebola virus disease in Mali since 42 days had elapsed after the last Ebola case tested negative in laboratory tests on the 6 December 2014.
In a statement published today, the Minister of Health and Public Hygiene, Mr Ousmane Kone, officially declared Mali free of Ebola virus disease. He praised the efforts of national and international organisations, thanking in particular the WHO Representative that led the fight against Ebola with the Malian people.
Highlighting that the risk of Ebola remains, Mr Kone called upon the public to remain vigilant and to observe the basic preventive measures. He also invited health workers to strengthen the fight. 
For his part, the WHO Representative and Head of the United Nations Mission for Ebola Emergency Response (UNMEER) in Mali, Dr Ibrahima Socé Fall, said "this is a historic milestone in the fight against Ebola in Mali, Africa, and the world."
In a message published today, Dr Fall applauded the people of Mali who were completely committed to see an end to this terrible disease. He also praised the President of Mali, who showed exceptional leadership in leading the battle against the Ebola virus, as well as the Minister of Health and Public Hygiene, who did not wait for the first case to start the fight.
The WHO Representative also commended the commitment of partners and donors for promptly providing the necessary assistance to the Malian authorities, the high-level support shown by the UN Secretary-General in launching UNMEER, and the daily support offered by the WHO Director-General. 
While recognising the remarkable results in Mali, Dr Fall noted that although a battle had been won, the war against the Ebola virus would continue unabated until all countries in West Africa are also declared Ebola-free. 
"Ebola is a terrible disease and continues to pose a threat to peace, security, the economy, and the very existence of our society. We cannot let our guard down. The fight continues," stressed the WHO Representative. He called on the public, authorities, partners and donors to maintain the same level of commitment to continue strengthening the health system and support activities to prepare Mali for such crises in the future.
For more information, please contact:
Media Contacts: 
Abdoulaye Cisse
Tel: + 223 63623135
Email: cissea [at] who.int
Flavienne Issembe
Tel: +223 96659085
Email: issembef [at] who.int