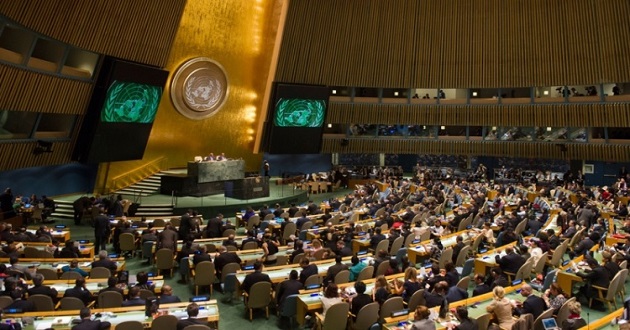 The 73rd session of the United Nations General Assembly will open on 18 September 2018 at the UN Headquarters. Heads of states and governments from 193 Member States will convene during the high-level week (24 – 28 September 2018) on the theme: Making the United Nations Relevant to All People: Global Leadership and Shared Responsibilities for Peaceful, Equitable and Sustainable Societies.

The WHO delegation will be led by Director-General, Dr Tedros Adhanom Ghebreyesus, and will aim to place health at the center of the global political agenda through engaging countries at the highest level and strengthening partnerships for the Organization's priorities, including Health for All.

Two UNGA High-level Meetings will be held dedicated to health issues, namely tuberculosis on 26 September and noncommunicable diseases on 27 September.