Expanded Special Project for Elimination of Neglected Tropical Disease ...
Additional Information
Framework for the establishment of the ExpandedSpecial Project for Elimination of Neglected Tropical Diseases
Featured publications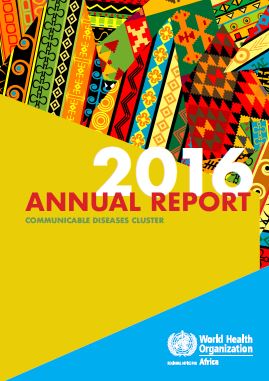 This is the first annual report produced by the newly established Communicable Diseases Cluster (CDS) of the World Health Organization (WHO) Regional Office for Africa.
The overwhelming majority of deaths in the WHO African Region are caused by HIV/AIDS, malaria and tuberculosis (TB). Along with neglected tropical diseases (NTDs), these infections are diminishing Africans' quality of life as individuals and thwarting entire countries' ability to develop vibrant and productive communities, stronger economies and safer societies.
The AFRO and WHO country offices – working in partnership with governments, United Nations agencies and other global and regional partners, non-governmental organizations and the private sector – have been behind dramatic reductions in illness and deaths from these diseases.
We know how to reduce their impact – proven policies and strategies for prevention, treatment and for some diseases, elimination, are available, but there is much yet to be done.