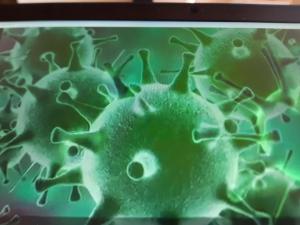 Update COVID_19 15 March 2020
15 March 2020--Four additional CoVID_19 cases were identified through positive tests today, bringing the confirmed total to five.
A 34-years-old Rwandan man who arrived from South Sudan on 6 March 2020.
His brother, a 36-years-old Rwandan who arrived from Fiji via USA and Qatar on 8 March 2020.
A 30-years-old Rwandan man in Kigali with no recent travel history.
A 22-years-old man with Ugandan nationality who arrived in Rwanda from London on 15 March 2020.
All patients are currently under treatment in stable condition, isolated from other patients. The tracing of all contacts has been conducted for further management.
All residents of Rwanda should continue to observe the instructions of health authorities, particularly washing hands regularly, avoiding large gatherings and reporting any symptoms by calling the toll-free number 114 or contact a medical professional.