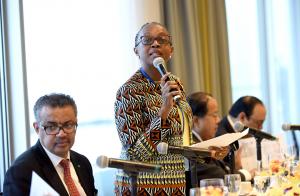 From high burden to high impact: getting back on track to end malaria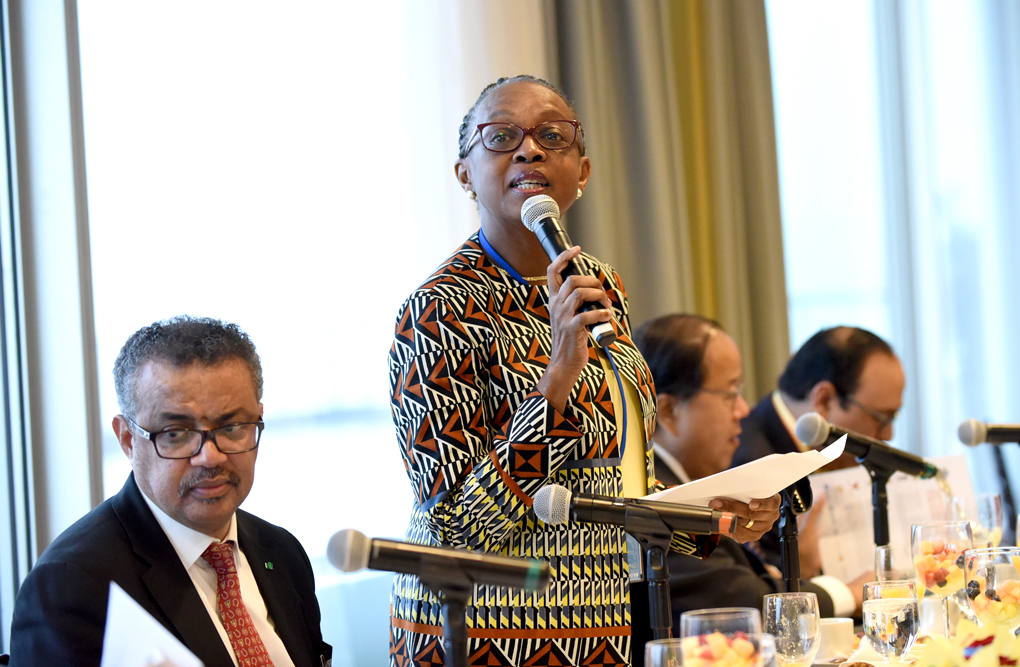 A high-level roundtable
After an unprecedented period of success in global malaria control, progress has stalled. According to WHO's latest World malaria report, there were an estimated 216 million cases of malaria in 2016, an increase of 5 million cases over the previous year. Deaths stood at approximately 445 000, a similar number to the previous year. 
Ten countries in sub-Saharan Africa (Burkina Faso, Cameroon, Democratic Republic of the Congo, Ghana, Mali, Mozambique, Niger, Nigeria, Uganda and United Republic of Tanzania) and India account for approximately 70% of global malaria cases and deaths. Strengthened political commitment, financing and programmatic action are urgently needed to get malaria responses back on track, especially in countries that carry the heaviest burden of disease.
This week, leaders from some of the countries hardest hit by malaria gathered on the sidelines of the 73rd United Nations General Assembly to share their views on challenges and opportunities in the fight against malaria. They were joined by senior government officials from Thailand and the Solomon Islands, as well as by heads of partner and donor agencies.
This photo slideshow includes quotes from all key speakers. It was developed by WHO in collaboration with the United Nations Foundation and the RBM Partnership to End Malaria.
Co-sponsors of the high-level roundtable
Country co-sponsors
Federal Democratic Republic of Ethiopia
Kingdom of Eswatini
Kingdom of Thailand
Republic of Ghana
Republic of India
Republic of Mozambique 
Solomon Islands
Partners and donors
African Leaders Malaria Alliance 
African Union Commission
Asia Pacific Leaders Malaria Alliance
RBM Partnership to End Malaria
United Nations Foundation
The event was moderated by James Chau.