25 April 2020
The World Malaria Day 2020 is being marked under the theme "Zero malaria starts with me", a grassroots campaign that aims to keep malaria high on the political agenda, mobilize additional resources, and empower communities to take ownership of malaria prevention and care. An estimated 228 million malaria cases and 405 000 deaths were reported globally in 2018. The WHO African Region accounted for 93% of the cases and 94% of the deaths. Progress has slowed in cutting down malaria in recent years. Stronger action is needed to attain the 2020 target of reducing malaria cases and deaths by 40%. As countries battle to the COVID-19 pandemic, focus should also be maintained on malaria reduction efforts. The consequences of disrupting malaria control in Africa could be particularly grave.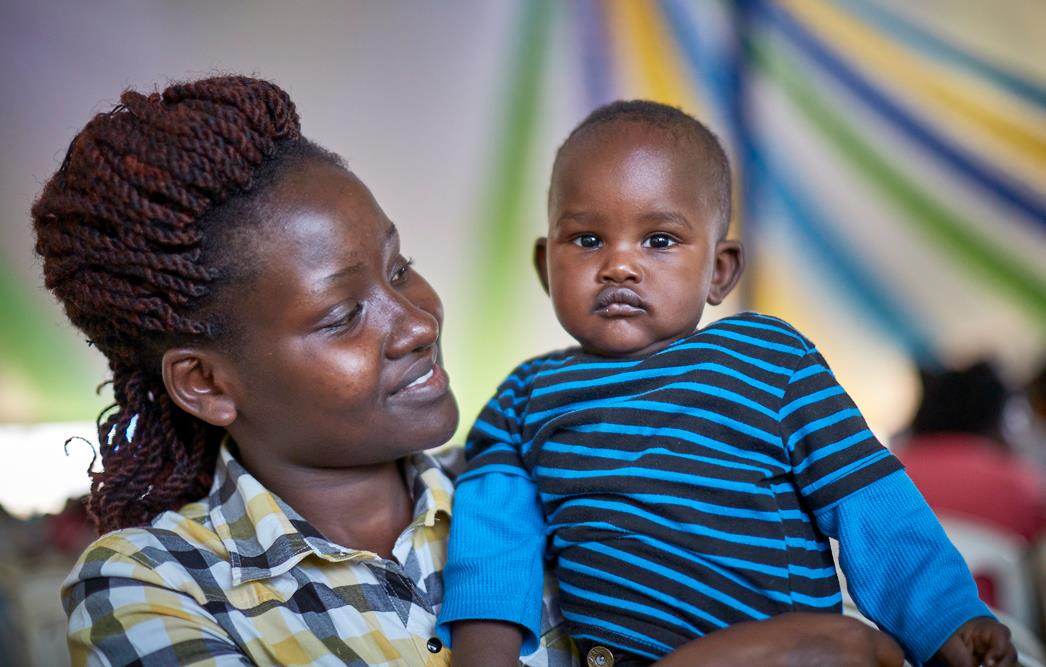 The malaria vaccine first babies
Malaria vaccine pilot in Africa one year on: new vaccine could boost Kenya's malaria fight.
Nairobi – Oblivious to the auspicious occasion, a bundle of children winced and gasped as they received their vaccinations. But in that moment, as they clung even tighter to their mothers, they became Kenya's first children to receive the malaria vaccine through a historic pilot introduction programme initiated in Africa one year ago. Today, on this World Malaria Day, about 82 000  Kenyan children in pilot areas have received their first dose of the vaccine and are benefiting from the added protection against malaria.
Message from the WHO Regional Director for Africa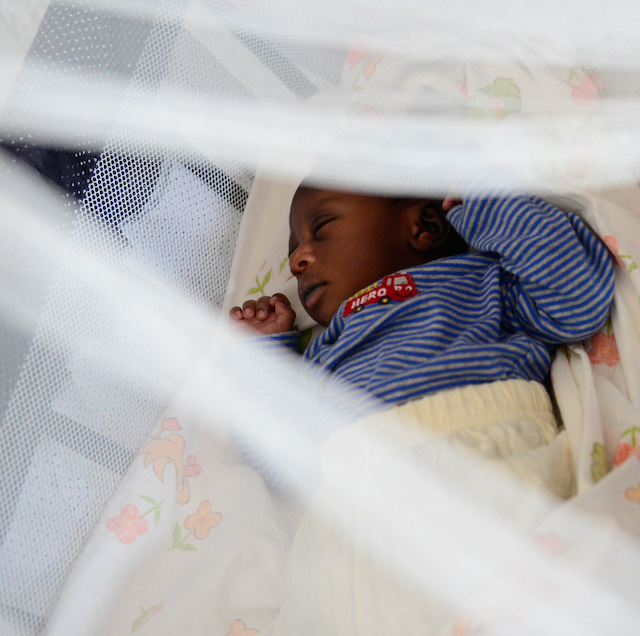 On 25 April 2020, we commemorate World Malaria Day to draw attention to the devastating impact of this disease on families, communities and societies. As the world grapples with COVID-19, this is an opportunity to highlight the importance of maintaining robust health systems and continuing delivery of essential health services in times of crisis.
The theme of World Malaria Day 2020, "Zero Malaria Starts with Me" is a grassroots campaign, first launched in Senegal in 2014. It aims to engage everyone from policy-makers to the private sector to communities affected by malaria. 
African countries have led a massive effort to control the disease and Algeria was certified malaria-free in 2019. However, there were still 213 million cases in the WHO African Region in 2018, accounting for 93% of cases worldwide. Every year over 400 000 people die of malaria, and 94% of these deaths occur in the African Region. Children under five years are the most vulnerable group, accounting for 67% of deaths.
Social media content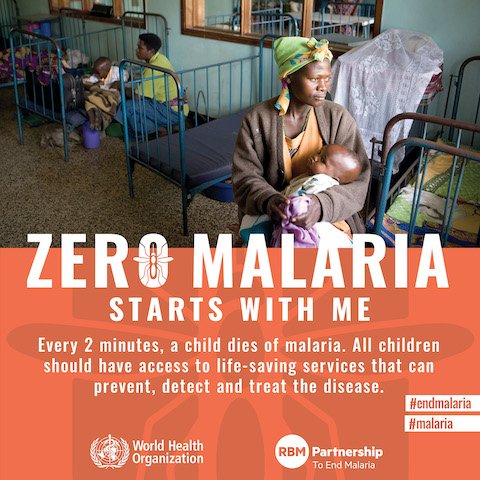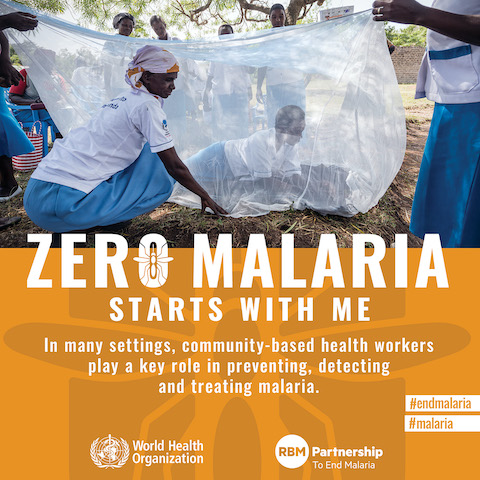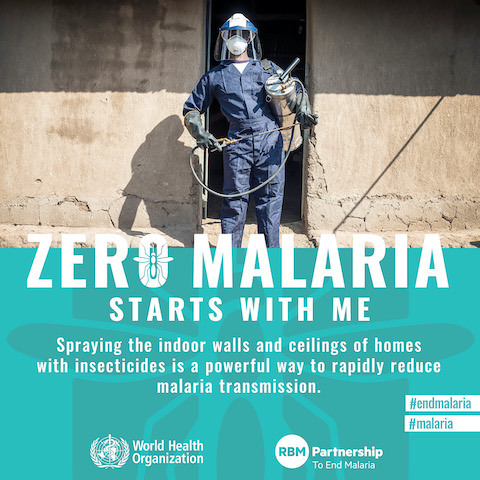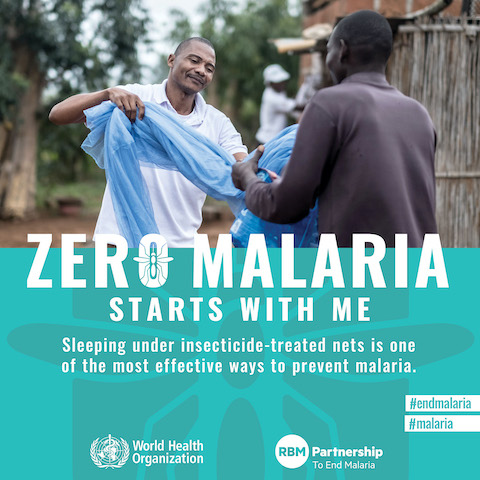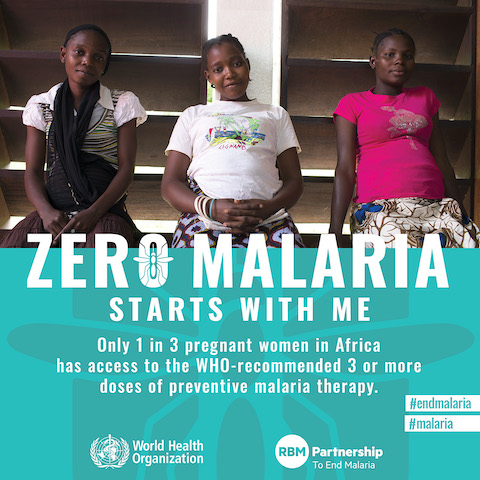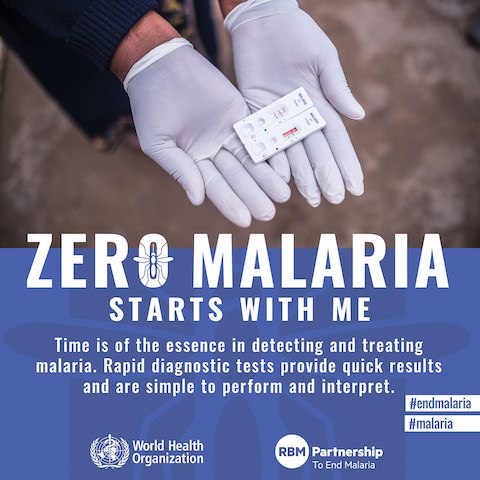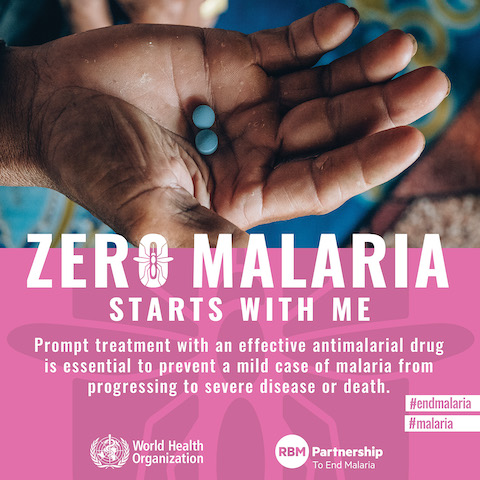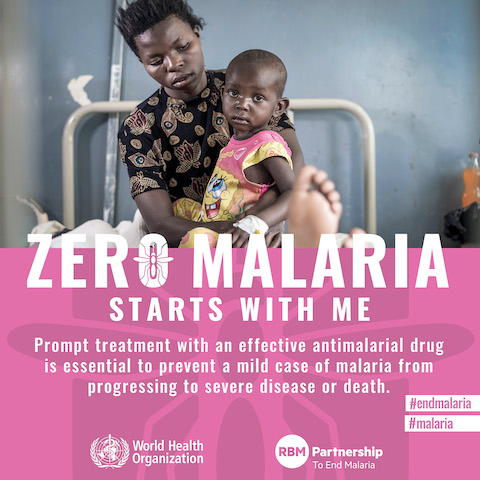 ---