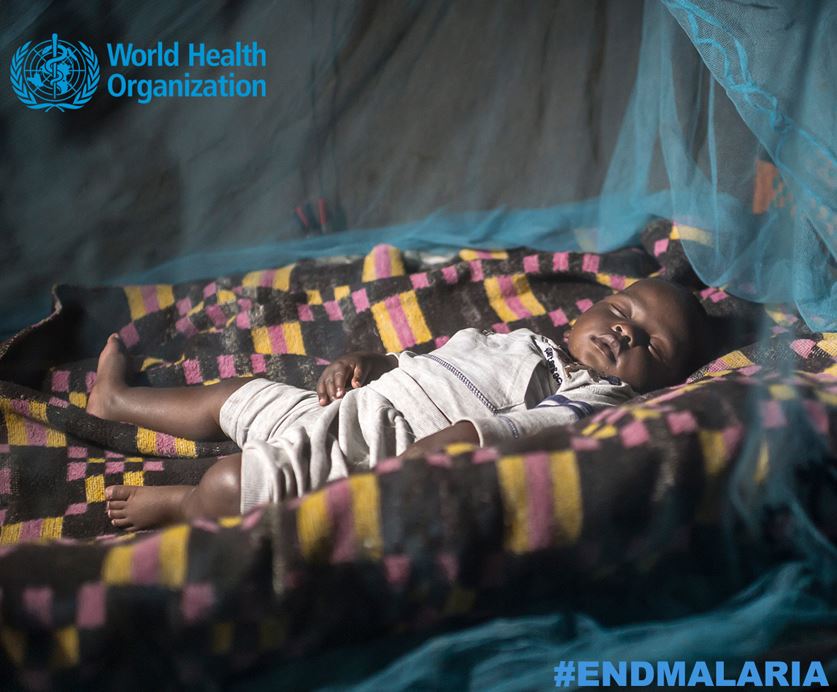 World Malaria Day on 25 April focuses global attention on malaria and its devastating impact on families, communities and development. The theme for this year, "Ready to beat Malaria", stresses the need to accelerate efforts to defeat malaria. Countries have committed to ending the malaria epidemic by 2030 as one of the Sustainable Development Goals. 
Malaria is a life-threatening disease caused by parasites that are transmitted to people through the bites of infected female Anopheles mosquitoes. It is preventable and curable.
90% of the malaria cases in 2016 were in the WHO African Region (194 000), followed by the WHO South-East Asia Region (7%) and the WHO Eastern Mediterranean Region (2%).
World Malaria Day is an occasion to renew political commitment and to continue investing for malaria prevention and control. I call on countries affected by malaria to work with development partners to boost investments in malaria prevention and control, especially for new tools to combat malaria. This will propel countries along the road to elimination, and contribute to the achievement of other Sustainable Development Goals, such as improving maternal and child health.