Neglected Tropical Diseases: Strategies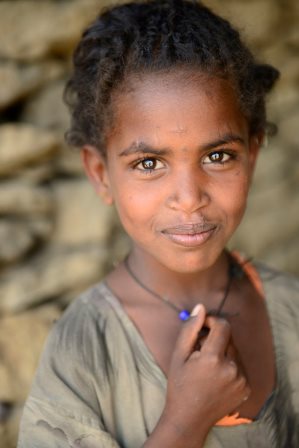 Neglected tropical diseases (NTDs) encompass 17 viral, bacterial and parasitic diseases that occur solely, or principally in tropical regions. They are often termed 'neglected' as the people who are most affected are the poorest populations living in rural areas, urban slums and conflict zones.
Nearly half of the burden of NTDs is believed to occur in the African Region. These diseases lead to disabilities, cause discrimination within communities, and promote the ongoing cycle of poverty.
Guinea-worm disease (GWD), buruli ulcer (BU) and Human African trypanosomiasis (HAT) affect only or mainly the African continent. All 47 countries in the African Region are endemic for at least one NTD and 37 of them (79%) are co-endemic for at least five of these diseases. The total population at risk of NTDs responsive to preventive chemotherapy ranges from about 123 million for onchocerciasis to about 470 million for lymphatic filariasis.
Elimination of NTDs
Progress is being made in delivering interventions to control NTDs. Guinea-worm disease is now close to eradication. All countries of the African Region have achieved the elimination of leprosy as a public health problem. In some countries, interventions to reduce the burden of onchocerciasis have resulted in elimination of the disease in some communities.
These successes are the rationale for shifting the onchocerciasis post-2015 goal from control to elimination. In addition, the capacity of national NTD programmes is being strengthened. 36 countries in the Region have developed integrated national multi-year plans (also called NTD Master Plans) that provide a sound foundation for improved programme performance and effectiveness.
The momentum to eliminate NTDs in the African Region is growing. Major political commitments to address NTDs include World Health Assembly resolutions; the Regional Committee resolution on NTDs in 2009; the Global NTD Roadmap, the London Declaration on NTDs and the Accra Urgent Call to Action on NTDs, all in 2012. As a follow-up to these commitments, the regional consultative meeting on NTDs held in Brazzaville in March 2013 recommended the WHO Regional Committee adopt a resolution on the NTDs regional strategic plan.
The Regional Strategic Plan on Neglected Tropical Diseases in the African Region 2014–2020 was developed in this context and is the result of extensive consultations with representatives of Member States and other NTD stakeholders.
Regional Strategic Plan
With the vision of "an African Region free of Neglected Tropical Diseases," the Regional Strategic Plan for NTDs pursues the goal of accelerating the reduction of the disease burden by controlling, eliminating and eradicating targeted NTDs in the African Region.
The 2020 targets are:
to eradicate guinea-worm disease and yaws in all countries of the Region;
to sustain elimination of leprosy and further reduce severe leprosy disabilities;
to eliminate lymphatic filariasis, onchocerciasis, schistosomiasis and blinding trachoma;
to control morbidity due to Buruli ulcer, human African trypanosomiasis, leishmaniasis, soil-transmitted helminthiasis and rabies in the Region;
to prevent disabilities due to Buruli ulcer, leishmaniasis, leprosy, lymphatic filariasis and blinding trachoma.
The Regional Strategic Plan for NTDs envisions four objectives:
Scale up access to interventions and system capacity building;
Enhance planning for results, resource mobilization and financial sustainability of national NTD programmes;
Strengthen advocacy, coordination and national ownership; and
Enhance monitoring, evaluation, surveillance and research.
Way forward
For each objective, the Regional Strategic Plan defines actions to be carried out by Member States, WHO Secretariat and partners. The actions constitute the backbone of the Strategic Plan.
Member States will establish national NTD programmes and coordination mechanisms; enhance planning; strengthen advocacy and sustained resource mobilization; coordinate interventions for preventive chemotherapy, case management and transmission control; and conduct monitoring and evaluation.
The WHO Secretariat's actions include convening and coordination; policy advice and guidance; technical assistance and capacity building; support for supplies, mainly for medicines, lab tests and reagents; support for monitoring, evaluation, surveillance and research as well as sharing best practices.
Actions for partners focus on support to countries; collaboration with the WHO Secretariat; mobilization of resources; funding; and contribution to in-country supply of commodities.
Prevalence and endemicity of STH in the WHO African Region