Mask UP, Not Down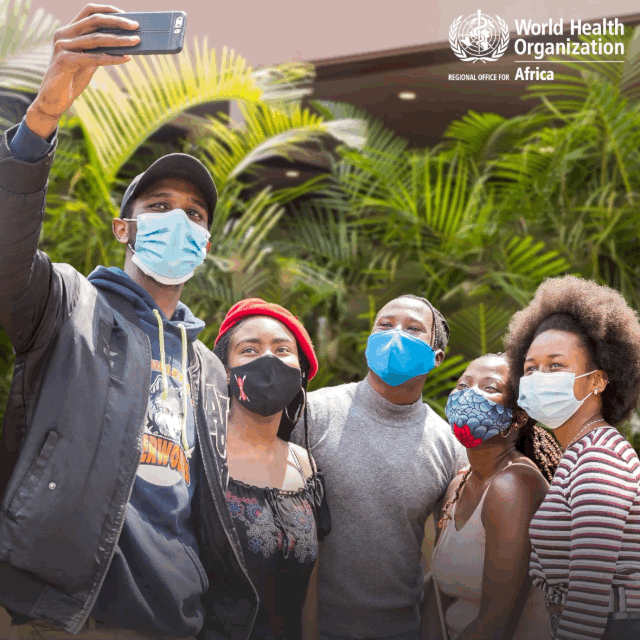 Ask a young person why they wear a mask, and they come up with a million reasons why it makes good sense for them: "My mask adds to my style!," says Caleb, 27. "I wear a mask to protect my customers," says Mahbub, 27. "I don't wear a mask because I'm asked, I wear a mask to save life," says Petro, 23. "I wear a mask so that people can't see when I'm talking to myself in public!" says Ndimphiwe, 20.
Across Africa, young people are coming together to say "Mask Up, Not Down". We all realize protecting each other and ourselves from COVID-19 can verge on being a nuisance. But if ever that old line about better being safe than sorry was true to the moment, it is now.
Will a mask make a difference?
While young people have their individual reasons for doing the right thing, science gives us more persuasion:
The reality of COVID-19 is that people may be infected and contagious without showing symptoms. Wearing a mask adds further protection for people who are at higher risk of developing severe illness, including people with asthma or lung disease.
How wearing a masks stops the spread of COVID-19
COVID-19 is transmited by droplets that spread when we talk, sneeze or cough.
These droplets end up on nearby surfaces or on people
Masks create a phyical barrier that catches these droplets
Preventing droplets from spreadingfar and wide !
Everyone should wear a mask because, not everyone shows COVID-19 symptoms.
A mask is not effective on its own
People can potentially infect themselves if they use contaminated hands to adjust a mask or to repeatedly take it off and put it on, without cleaning their hands in between.
Masks can also create a false sense of security, leading people to neglect the equally necessary practice of hand hygiene and physical distancing.
WHO recommends that people who are sick with symptoms of COVID-19 should remain at home and should consult their health care provider. People confirmed with COVID-19 should be isolated and cared for in a health facility and their contacts should be quarantined. If it is absolutely necessary for a sick person or a contact to leave the house, they should wear a medical mask.
WHO advises that people caring for an infected person at home should wear a medical mask while they are in the same room as the sick person.
For guidance on safe masks, read more.
And while making your wearing your mask , throw in a bit of your personality to make your mask your own!
Campaign assets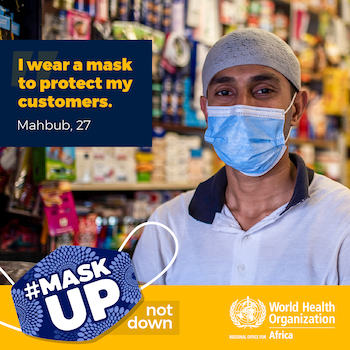 Download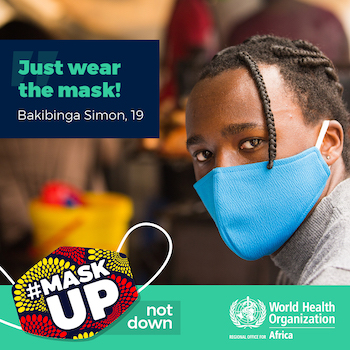 Download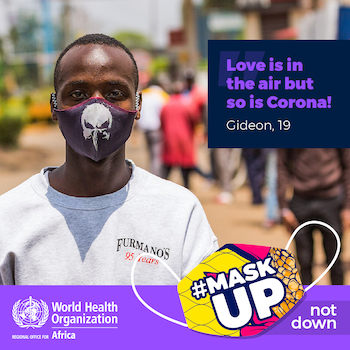 Download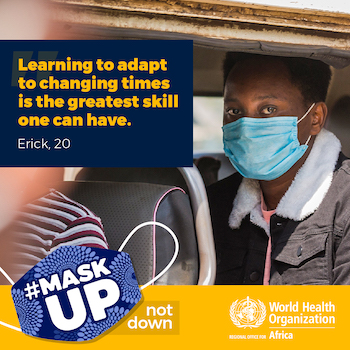 Download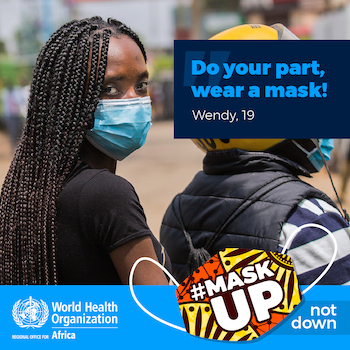 Download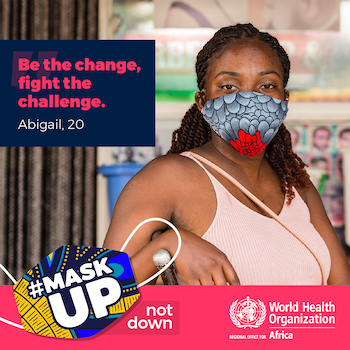 Download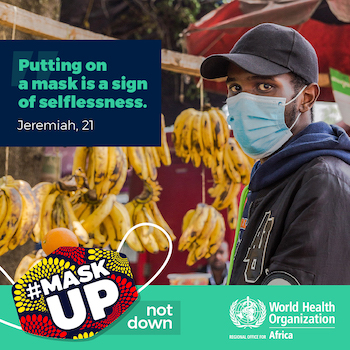 Download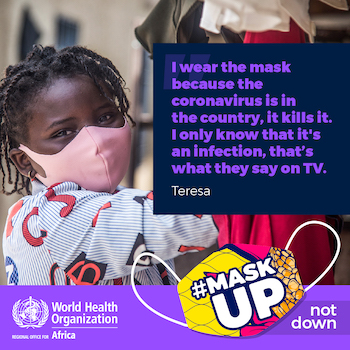 Download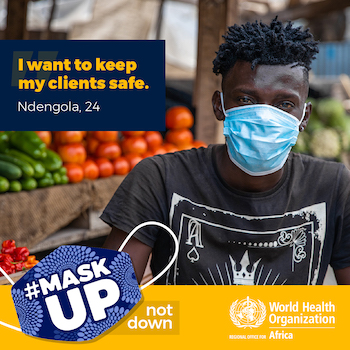 Download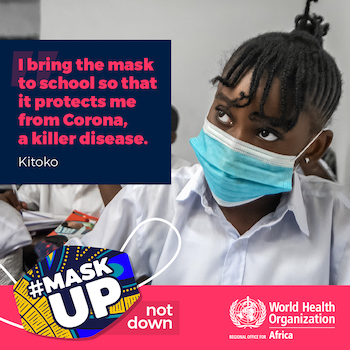 Download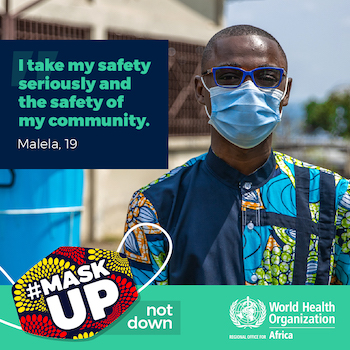 Download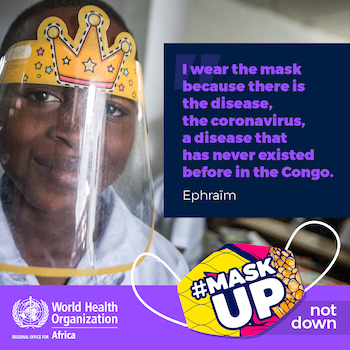 Download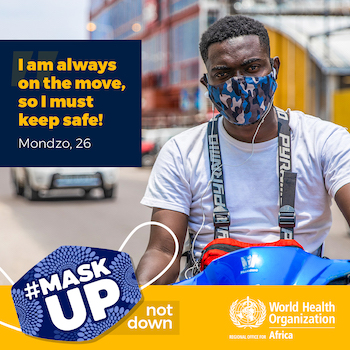 Download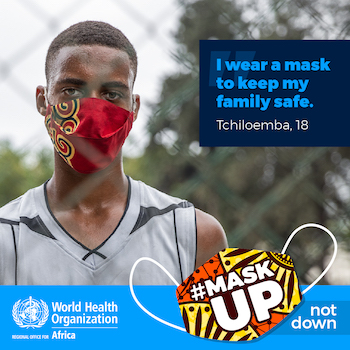 Download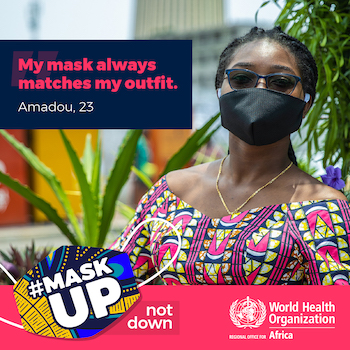 Download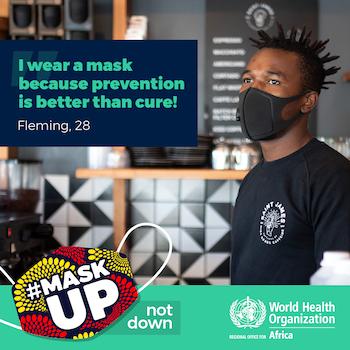 Download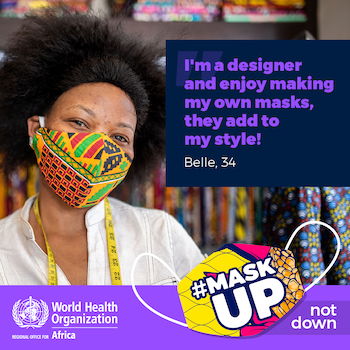 Download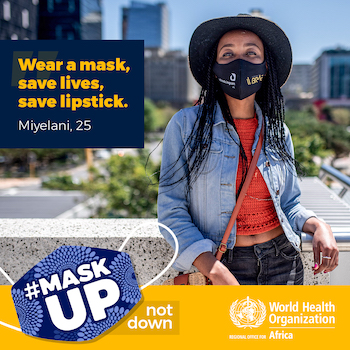 Download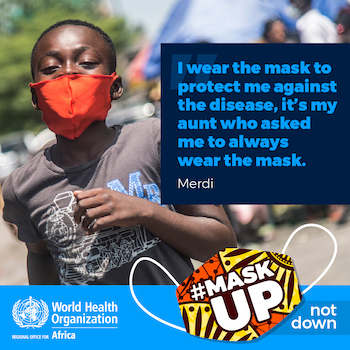 Download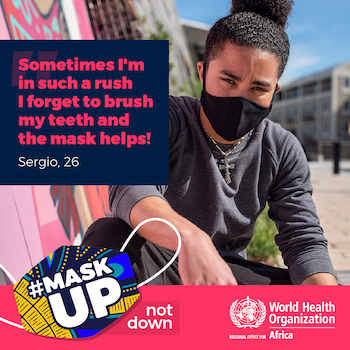 Download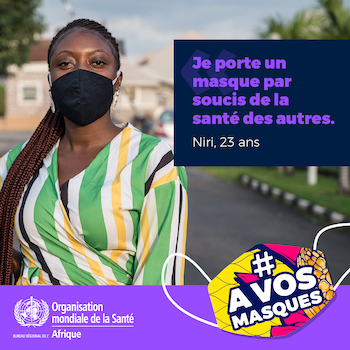 Download