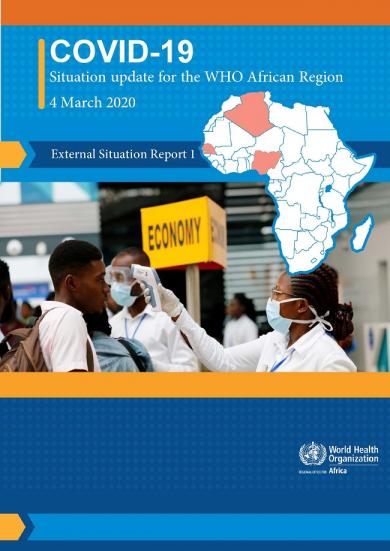 Situation reports on COVID-19 outbreak, 04 March 2020
Three countries, namely Algeria, Nigeria and Senegal, in the WHO African Region have reported confirmed cases of coronavirus disease 2019 (COVID-19).
Algeria | 8 cases, 0 deaths
On 25 February 2020, the Algerian Ministry of Health reported the first confirmed case of COVID-19 following a positive test result for SARS-CoV-2 released by the National Reference Laboratory for Influenza and Respiratory Viruses of the Institut Pasteur of Algeria. The case-patient is a 61-year-old Italian male with pre-existing comorbidity who travelled from Milan, Italy and arrived in Algiers, Algeria on 17 February 2020. On 18 February 2020, the case-patient arrived in the city of Hassi Messaoud, 800 km south-east of the capital Algiers. He developed a flu-like illness on 22 February 2020 and was managed in an isolation facility until 28 February 2020 when he was transferred back to his home country, Italy, for further clinical care. A total of 34 contacts have been identified and are under follow-up.
Read full situation report on COVID-19 outbreak, 04 March 2020