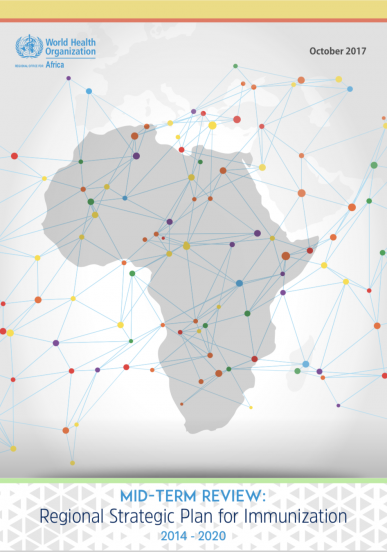 MID-TERM REVIEW: Regional Strategic Plan for Immunization 2014 - 2020
The Regional Strategic Plan for Immunization (RSPI) for the African region was adopted, in 2014, by the 64th session of the WHO Regional Commiמּee for Africa with the goal of achieving universal immunization coverage and reducing mortality and morbidity from vaccine preventable diseases (VPD) within the WHO African Region by the end of 2020. The plan was developed in line with the Global Vaccine Action Plan (GVAP), approved by the World Health Assembly in 2012, which aims to prevent millions of deaths by the end of the Decade of Vaccines in 2020.
In January 2017, Heads of State from across Africa endorsed the Addis Declaration on Immunization (ADI). This commitment from the highest level of government to ensure that everyone in Africa, irrespective of where they live can access vaccines, provides much needed momentum to accelerate immunization efforts in the region. The commitment is leveraged by implementing the declaration's roadmap and taking into account the current state of immunization in the region.