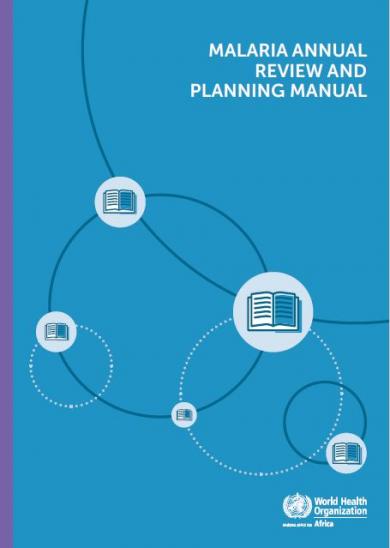 Malaria Annual Review and Planning Manual
The malaria annual review and planning manual was prepared in the Regional Office for Africa led by Akpaka Kalu and Khoti Gausi of the Malaria Unit. The Malaria Unit is grateful to the Core Team who were tasked with the responsibility of pulling together a set of manuals (of which this one) consisting of Ebenezer Baba, Mulenda Basimike, Anderson Chinorumba, Amadou Diallo, Elizabeth Juma, Steve Kubenga-Banza, Josephine Namboze, Spes Ntabangana, Waqar Butt, and Kharchi Tfeil under the leadership of Isaa Sanou and later Jackson Sillah. We are grateful to the support to the AFRO team provided by Peter Olumese and Maru Weldedawit of the Global Malaria Programme, WHO HQ.
We acknowledge the contributions of the participants prior and during the meeting held on the 11-13 November 2015 during which a final review of this document was carried out with partners and 36 AFRO countries and 4 countries from the Regional Offices for the Eastern Mediterranean (Sudan, Djibouti, Somalia, and Yemen). The following partners are acknowledged Estifanos Biru (Global Fund, Richard Carr (RBM), Daniso Mbewe (RBM), Emeka Nsofor (RBM consultant), Morris Okumu (RBM Consultant), Melanie Renshaw (ALMA), Konstantina Boutsika (Swiss TPH), Martin Alilio (PMI), Rebecca Babirye (PSI Uganda), Valentina Buj De Luwerier (UNICEF-ESARO), Elshiekh Sakhr (UNDP Sudan), Cheikh Gassama (MSH Burundi) and James Banda (independent consultant) for their invaluable inputs into this document.