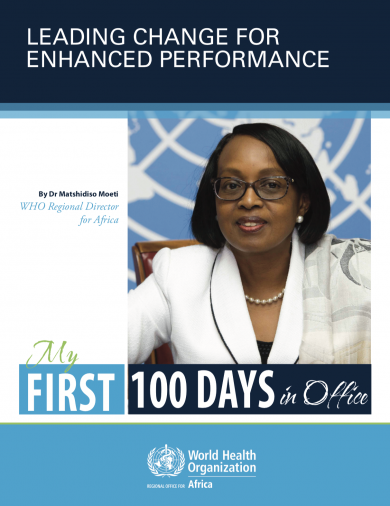 Leading Change for Enhanced Performance in the African Region: My First 100 Days in Office
When I was appointed as WHO Regional Director for Africa in January 2015, I made a commitment to ensure that the WHO Secretariat in the African Region evolves to become the primary leader in health development in sub-Saharan Africa. This is a challenging ambition for the WHO/AFRO team and I, simply because of the sheer size and diversity of the continent, and the high burden of disease. However, 2015 could not have been a more relevant year for us to strive to achieve this goal.
The year 2015 is not only one in which we launch the post-2015 development agenda, but also a year dominated by the Ebola Virus Disease epidemic. The devastating impact of the epidemic on families, communities and socioeconomic development in the severely affected countries, has been a patent reminder of all that must be done to strengthen health systems across the Region, and of the pivotal role which WHO/ AFRO plays in facilitating this exercise...