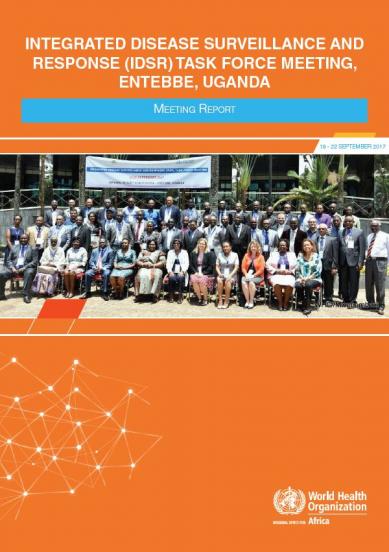 Integrated disease surveillance and response (IDSR) task force meeting, Entebbe, Uganda
In 1998, the World Health Organization Regional Office for Africa (WHO/AFRO), during the 48th Regional Committee meeting (resolution AFR/RC48/R2), adopted a strategy for developing and implementing comprehensive and integrated national public health surveillance and response systems.
In October 2000, the Regional Director set up a task force to provide policy and strategic advice on the implementation of the Integrated Disease Surveillance and Response (IDSR) in the Member States. The members of the IDSR Task Force are representatives from Member States, WHO and partners involved in disease surveillance and response. Between 2000 and 2005, the secretariat organized the annual IDSR Task Force meetings.