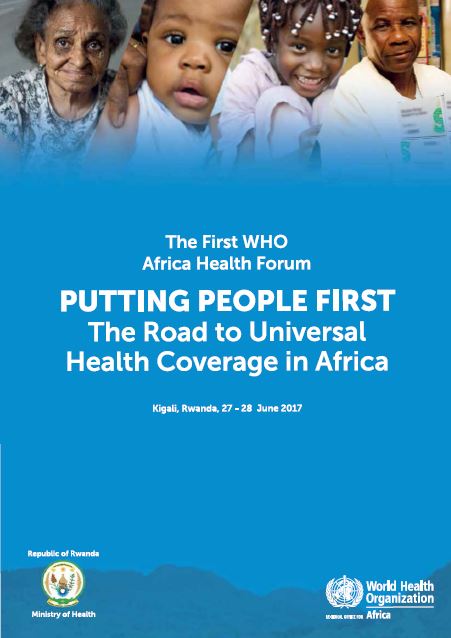 The First WHO Africa Health Forum - Report
In fulfilment of the World Health Organization Regional Director for Africa's pledge to build strategic partnerships and to work with all Member States and partners to attain the highest possible level of health for Africa's people, the World Health Regional Office for Africa convened the First WHO Africa Health Forum in Kigali, Rwanda, from 27 to 28 June 2017.
Organized under the theme "Putting People First: The Road to Universal Health Coverage in Africa", the aim of the Forum was to explore Africa's healthcare priorities and challenges and find new ways to achieve better health for all. Participants at the Forum included leaders and policy makers, advocates, implementers and partners from various countries and with varied affiliations. The Forum gathered some of Africa's best – key thought leaders, policy makers and bright young people - to spark new thinking, new partnerships and new opportunities for better health action, and outcomes.