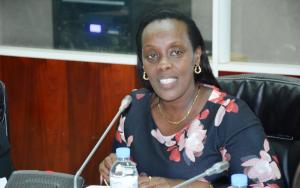 Rwanda Public Notice on Novel Coronavirus
The Ministry of Health requests the general public and especially travelers to take special preventive measures following the Novel Coronavirus outbreak confirmed by World Health Organization(WHO) which was reported in China, Thailand, Japan, the Republic of South Korea, USA, France and Australia as of 26th January 2020. The total number of Coronavirus confirmed cases have reached about 1300 to date including 41 deaths. All reported deaths have been in Wuhan, China. On 23rd January, the Minister of Health in collaboration with WHO Representative in Rwanda organized a Press Conference with medias for dissemination of information on the virus, symptoms and measures for protection.
Rwanda is closely working with WHO to implement necessary preparedness activities and will keep strengthening surveillance for pneumonia. Symptoms include fever, cough and difficulty breathing.
Most patients have been linked to a large wholesale fish and live animal market in Wuhan, Hubei province of China. The market has been decontaminated and closed since January 1, 2020. The Government of China confirmed the spread from human to human on January 20, 2020.
The Rwanda Ministry of Health advises that people travelling to the mentioned countries to take the following extra measures for their safety:
• Avoid animals (alive or dead), animal markets, and products that come from animals (such as uncooked meat);
• Avoid contact with sick people;
• Wash hands often with soap and clean water or use alcohol-based hand sanitizer if you don't have access to clean water and soap;
If you travelled to the affected countries and feel sick, you are advised to:
• Seek medical care immediately and inform medical personnel about your recent travels and symptoms;
• Avoid travelling while sick;
• Cover your mouth and nose with a tissue or your sleeve (not your hands) when coughing or sneezing.