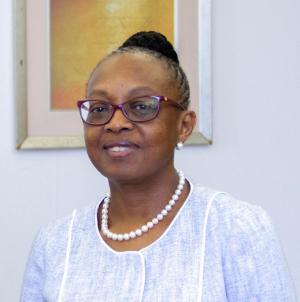 Cleaning up Africa's air would pay for itself in economic gains: Pollution is dragging down the continent's GDP and harming its children
Dr Matshidiso Moeti, the WHO Regional Director for Africa writes about the cost of pollution for Africa. This opinion piece was published in the Financial Times.
The beginning of November in Dakar, Senegal, marks the end of the rainy season and the start of the peak in air pollution levels that the dry season brings. While August and September are the best months for breathing in the city, the pollution levels from December to March are, on average, above recommended safety levels.
We know this because Dakar is one of only 41 cities across 10 countries in sub-Saharan Africa that tracks air quality, which is the first step in defining the daily health risks that city residents face. While the data can be startling, knowing the scope of the problem is the first step in addressing it — and is far better than simply holding one's breath.
Just about everyone has heard how important it is to minimise the worst impacts of climate change — the extended droughts and intense "super-storms", the changing growing seasons, the rise in sea levels, and so on — and the carbon dioxide that contaminates our air is the primary contributor. Yet we continue to overlook air pollution's more immediate impact on our health.