Dr Matshidiso Moeti, the WHO Regional Director for Africa writes about the cost of pollution for Africa. This opinion piece was published in the Financial Times.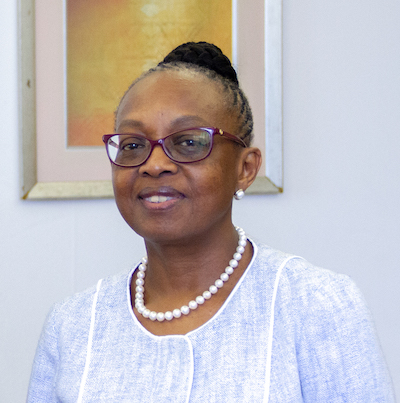 The beginning of November in Dakar, Senegal, marks the end of the rainy season and the start of the peak in air pollution levels that the dry season brings. While August and September are the best months for breathing in the city, the pollution levels from December to March are, on average, above recommended safety levels.
We know this because Dakar is one of only 41 cities across 10 countries in sub-Saharan Africa that tracks air quality, which is the first step in defining the daily health risks that city residents face. While the data can be startling, knowing the scope of the problem is the first step in addressing it — and is far better than simply holding one's breath.
Just about everyone has heard how important it is to minimise the worst impacts of climate change — the extended droughts and intense "super-storms", the changing growing seasons, the rise in sea levels, and so on — and the carbon dioxide that contaminates our air is the primary contributor. Yet we continue to overlook air pollution's more immediate impact on our health.
People are breathing in toxic air across the world. Smog in Asia receives much of the attention, but the problem is global. Children are particularly vulnerable in Sub-Saharan Africa; a new World Health Organisation report finds every child under the age of five there is exposed to unsafe levels of air pollution. That compares with just over half of children in high income countries breathing unsafe air.
Pollution is a silent and invisible killer, slowly eroding health for years before afflictions become apparent — unlike malaria or diarrhoea where symptoms show up within months or even days. Children who have been exposed to dirty air may be at greater risk of chronic disease, which can cast a shadow over their entire life.
The financial impact is unmistakable but, like the health costs, it is often ignored. The World Bank estimates that air pollution cost Sub-Saharan Africa 3.8 per cent of gross domestic product growth in 2013, around $114bn. These health-driven expenses are expected to grow faster than GDP if nothing is done. Air pollution is leading to more days spent in the hospital and out of the workforce. Just the cost of lost labour in Africa from air pollution exposure is about $6.8bn — on a per capita basis, it is the highest in the world.
The economic benefits from controlling pollution — in terms of efficiency and productivity gains — often significantly outweigh the costs. The classic example is the US Clean Air Act. Continued implementation and enforcement of this law will provide an estimated $1.9bn yearly benefit by 2020.
The good news is that there is domestic funding available for countries to monitor air quality and reduce their smog, if they choose to redirect current government investments that subsidise fossil fuel consumption. In Sub-Saharan Africa, these were estimated at $26bn in 2015 by the Global Commission on Energy and Climate, a small portion of the $4.65tn spent around the world.
The International Energy Agency estimates that ensuring universal access to cleaner and healthier cooking fuels in Sub-Saharan Africa by 2030 would cost $1.7bn annually. While this would be a substantial investment, it could easily be covered by a decrease in fossil fuel subsidies. This is why the WHO has convened a meeting next week of African ministers in Libreville, Gabon.
The way forward for Africa is no different from that anywhere else. Cities need cleaner energy, transportation, waste management and industrial activity. People need cleaner energy sources for cooking, heating and lighting. Governments need to monitor air quality to gauge the impact of reforms, and then adjust policies as needed.
The days of "economic growth now and clean up later" need to end for Africa. It's time to move forward boldly, and we cannot do so holding our breath.
---