24 March 2018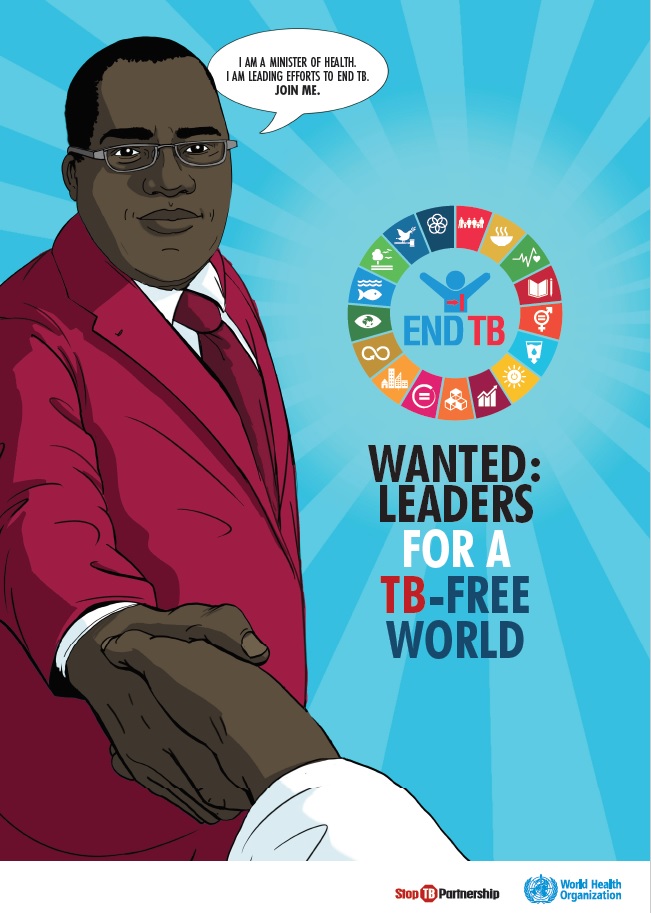 World TB Day celebrated on 24 March each year, is an opportunity to raise awareness about the burden of tuberculosis (TB) worldwide and the status of TB prevention and care efforts. It is also an opportunity to mobilize political and social commitment for further progress in efforts to end TB.
TB is the ninth leading cause of death worldwide and the leading cause from a single infectious agent, ranking above HIV/AIDS. Over 25% of TB deaths occur in the African Region. The emergence of multidrug-resistant TB (MDR-TB) poses a major health security threat and could risk gains made in the fight against TB.
World TB Day provides the platform for affected persons and communities, civil society organizations, health-care providers, policy makers, development partners and others to advocate, discuss and plan further collaboration to fulfil the promise of reaching all people with quality TB prevention and care services, as well as enabling TB prevention through multisectoral development efforts.
The theme of World TB Day 2018 - "Wanted: Leaders for a TB-free world"- focuses on building commitment to end TB, not only at the political level with Heads of State and Ministers of Health, but at all levels from Mayors, Governors, parliamentarians and community leaders, to people affected with TB, civil society advocates, health workers, doctors or nurses, NGOs and other partners. All can be leaders of efforts to end TB in their own work or terrain.
Message of Dr Matshidiso Moeti, WHO Regional Director for Africa, on World TB Day 2018
---