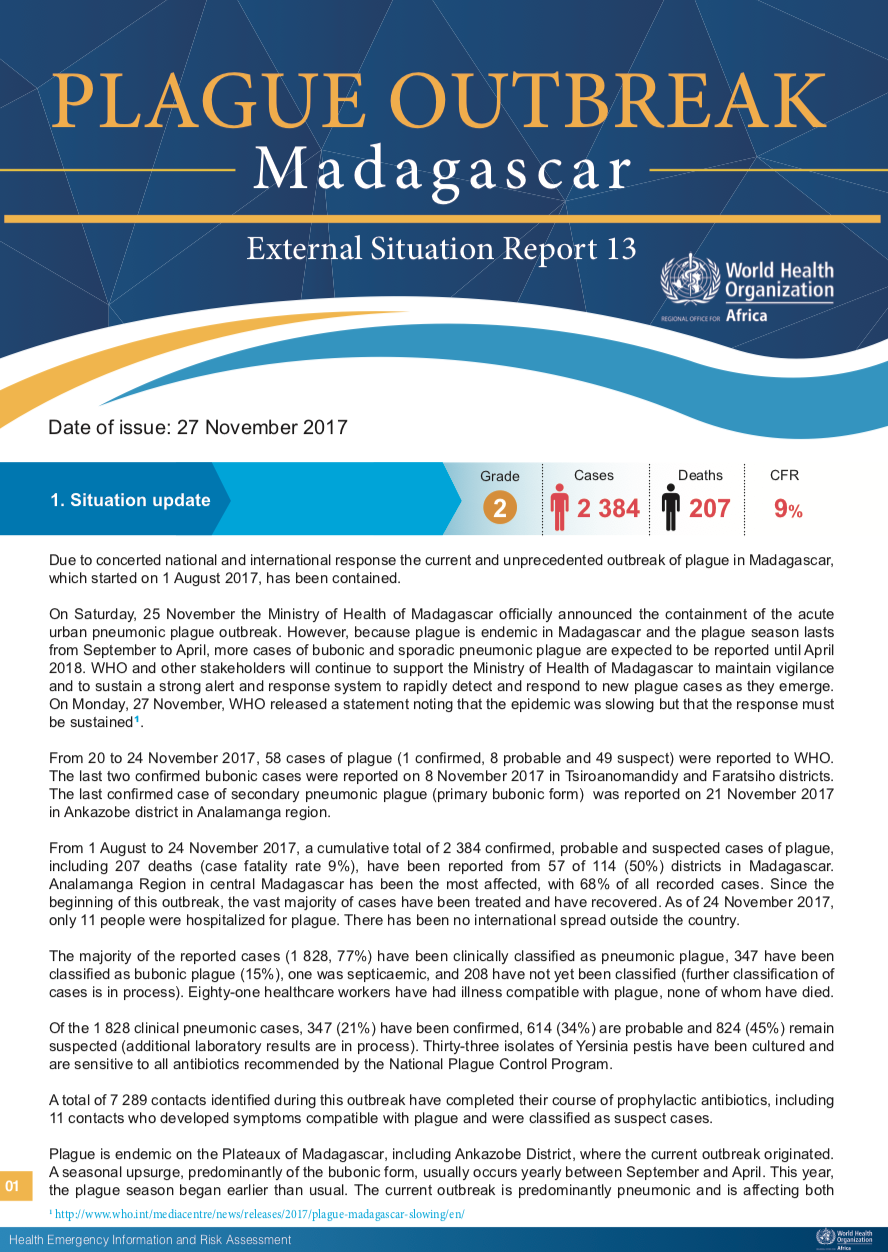 WHO continues to support the Ministry of Public Health and other national authorities in Madagascar to monitor and respond to the outbreak of plague.
Due to concerted national and international response the current and unprecedented outbreak of plague in Madagascar, which started on 1 August 2017, has been contained.
On Monday, 27 November the Ministry of Health of Madagascar officially announced the containment of the acute urban pneumonic plague outbreak. However, because plague is endemic in Madagascar and the plague season lasts from September to April, more cases of bubonic and sporadic pneumonic plague are expected to be reported until April 2018. WHO and other stakeholders will continue to support the Ministry of Health of Madagascar to maintain vigilance and to sustain a strong alert and response system to rapidly detect and respond to new plague cases as they emerge.
Related Links
More information on plague
Fact sheet on plague
Information for international travellers