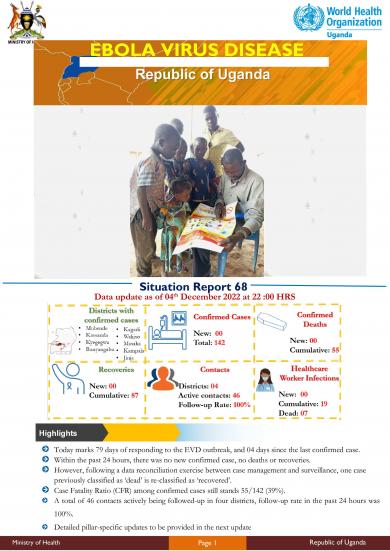 Ebola Virus Disease in Uganda SitRep - 68
Today marks 79 days of responding to the EVD outbreak, and 04 days since the last confirmed case.
- Within the past 24 hours, there was no new confirmed case, no deaths or recoveries.
- However, following a data reconciliation exercise between case management and surveillance, one case previously classified as 'dead' is re-classified as 'recovered'.
- Case Fatality Ratio (CFR) among confirmed cases still stands 55/142 (39%).
- A total of 46 contacts actively being followed-up in four districts, follow-up rate in the past 24 hours was 100%.
---