About the WHO Nigeria Country Office
The WHO Nigeria Country Office works towards the attainment of the highest sustainable level of health by all people living in Nigeria through collaboration with the government and other partners in health development.
Structure
The main WHO Country Office is located in Abuja, the Federal Capital Territory (FCT). In addition, WHO has 37 offices in each of the 36 states of the country and the FCT which provide technical support to States and Local Government Areas (LGAs). This network of WHO Offices has enabled the Organisation to be timely responsive to health needs across the Federation which has also contributed to improvement of collaboration with partners and other stakeholders.
There has been an increase in the WHO workforce in Nigeria as part of surge support for the polio eradication and the concentration of the personnel is predominantly (90%) in the north of the country.
The WHO Representative provides leadership on the overall direction of WHO core operations in Nigeria while ensuring that the enabling functions requisite to supporting this are in place and fully functional.
WHO Country Representative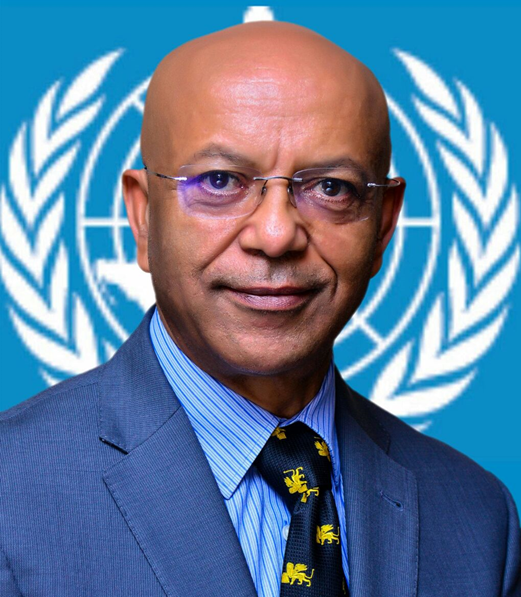 Dr Wondimagegnehu Alemu is the WHO Country Representative (WR) to Nigeria. He assumed duties in in December 2016.
An Ethiopian national, Dr Alemu, holds a Doctorate degree in Medicine and has accumulated 30 years of experience in public health, particularly epidemiology, disease surveillance, prevention and control both at technical and managerial levels. He coordinated the implementation of the WHO Regional Integrated Disease Surveillance and Response (IDSR) in the African Region from 1997 to 2008. He led and coordinated development of tools, guides and protocols on disease surveillance working with concerned programme managers. Dr Alemu was also involved in the preparation of pandemic influenza preparedness and response plans for the African region; provided technical assistance to countries in the development of national pandemic influenza preparedness and response plans; participated in the development of training materials and training of health personnel on Avian Influenza; and participated/coordinated the investigation and response to the first human case of H5N1 in Nigeria.
His international experience includes working with UNICEF in Ethiopia from 1994-1997 and WHO Regional Office in Harare, Zimbabwe and Brazzaville from 1997-2006. Before his reassignment to Nigeria, he served as the WR in Sierra Leone from 2008-2013 and Uganda, from April 2013- November 2016. Prior to the commencement of his international career, he served his country in various capacities including heading the National Immunization Programme, Senior Expert in Epidemiology and Head of Epidemiological Surveillance and Research (1983-1994).